Psychic Lifepath Readings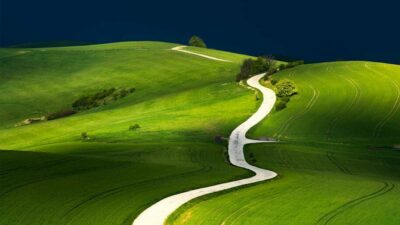 Psychic Lifepath Readings- Your Path and Your Purpose Revealed
Psychic Lifepath Readings are just that a detailed reading about your lifepath. In these readings I look at what your purpose and path is here on earth.
These psychic readings also look at your life path, career opportunities, love life and at the direction your life is going
This will include your profession your natural talents and gifts and also your relationships and learning from them. Our connections and relationships are an important part of our souls growth and when we understand the lesson it can so much easier to navigate our emotional life.
Your Lifepath and Purpose
Your soul has a plan, and wants to learn and grow and also to share your wisdom with others. Some people are healers, some are teachers, others are creative and inspire and bring joy to people. There are many paths a soul can choose and some have a talent with animals, some with people, there are earth healers and so many more beautiful paths people can experience.
The Akashic Records and Psychic Lifepath Readings
The Akashic Records hold the information about your past lives, present situations, and future possibilities as well. I access these to get a complete picture of your souls journey here on earth and what energy you are carrying forwards. The best thing about the Records is that you can use them as a guide whenever you want answers. Through the Records, we can find the information regarding any imaginable topic and question — as long as the questions are self-focused
Getting Permission to Access a Person Energetically
I can only read a person who has requested this service and can not read people for others, its simply not a good idea and can result in a spiritual slap on the hand so to speak. So it works best if the person who is to have a lifepath reading requests it. If you book for a loved one or friend please get them to contact me to open the channels of communication with their photo and details or send me their email address so I can send it to them. If they have asked you to book for them it will also work.
I can include your relationship with a partner , friend or family member as far as it relates to you and your connection and life but I won't read a person totally for someone else its not a good idea. 
Your Souls Intent
Your soul has an Intent and a Purpose for You in this Lifetime and my Psychic Lifepath Readings look at that intent and what you wish to accomplish this lifetime and what You wish to Learn. You also have a treasure trove of talents and abilities and you can find out what they are in a Lifepath Reading and this can allow You to use them sooner as You will be aware of them.
What I Require for a Psychic Lifepath Reading
I need Your name at Birth , Your date of Birth ( numbers have meaning) and a Photo please . Bookings for email readings can be made via my service here on my website or for in person psychic readings in Wellington please contact me as I travel to other Towns a lot to see my Clients there and we can arrange a time when I am available.
What can I ask in a Lifepath Reading ?
You can ask about Your purpose
Career
Talents and Gifts
How to really Utilise them to create a fulfilling life
Your relationship and path in that area of life
 I look at your overall lifepath and growth in these readings and these areas will naturally come up but if you want to have me look at something specific in Your Lifepath reading , then do pleas ask
For Bookings Please go to Bookings
To follow me on You Tube 
About Psychic Readings by Email and how they work