Accurate Psychic Readings in NZ and Internationally by Franziska- Reviews and Testimonials
The detail was uncanny and I am very grateful for the kindness with which Franziska passes on her wisdom. She answered questions I didn't even ask . Annette wager
I have read for many, many people all across New Zealand over the years as well as overseas visitors . Thanks to technology I have an established International clientele as well and some have become close friends over the years.
My own spiritual growth over the last 30 years has been an amazing journey and I am so happy to be able to share with others. My clairvoyance has strengthened over the years allowing me to describe the visual cues I receive from spirit.
Read more about my journey here  on my About page for Psychic Readings NZ
I love watching people thrive and really make the most out of their lives, talents and opportunities. Its so exciting to catch up and see how people are doing.
I do not publish my clients full names and details as a psychic reading is a private matter and confidentiality is important to me. I read for some well known people and I am sure they would not want me to publish the fact that they have sought my advice. Or anyone for that matter. The reviews below are from my public reviews and the person has permitted the use of it.
Please read my reviews and you will be able to decide yourself whether I am the best Psychic for you. Trust your feelings and you will choose a person who is right for you.
For 

Accurate Psychic Readings in NZ

 and Internationally
My Facebook page www.facebook.com/byfranziska has more reviews as well as free reveals and forecasts for the week.
Please read my Privacy Policy for reassurance on confidentiality on my Privacy Page for Spiritual Readings NZ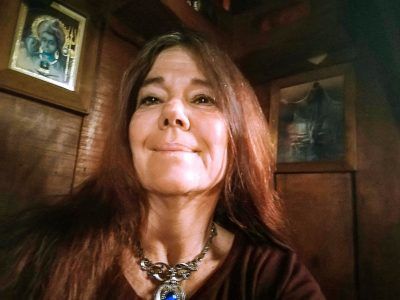 Best Psychic Directory Listing
I am listed on Bob Olsons Best Psychic Directory website ( I still only work for myself this is just a listing). This was a two year process where he carefully vetted my service, website and integrity.
Top 100 Psychic Blog Awards
These are another wonderful acknowledgement of all the hours I spend creating free content.An award for being in the Worldwide top 100 Psychic Bloggers in 2018
Best Psychic Blog Award 
For being one of the best Psychic Blogs Internationally 2019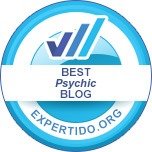 Reviews for Franziska Intuitive
(Accurate Psychic Readings in NZ)
Testimonial:​
My Email Reading was simply a delight, providing clarity and understanding in different areas for this year ahead and containing some real surprises, challenges and potential through-out; also to prepare for another step in my ongoing growing spiritual development. ​
​
I am so pleased and highly recommend you to all Seekers requiring that bite of encouragement that we all need from time-to-time in these days of immense change.​
​
Warmest Regards,​
Sam Sadlier
An truly amazing lady! To be honest, before I decided to ask Fran to do my reading, I looked at a few Psychic's photo and felt Fran's energy being really pure and warm without any negative energy. I was truly amazed by her reading. Very accurate and thanks for guiding me along my journey! Highly recommend!!
"I just had my first email reading with Franziska. She delivered a very healing and insightful reading. I am so glad I found her. My questions had been going around and around in my head for nearly 10years. My reading was amazing! Wish I had done it long before. I'm reading her email reading again and again. It's very healing for me. She knows me deeply. I felt safe and warm. I am feeling so much better and I am excited about my life! She is a truly beautiful soul! Highly recommended! Thank you so much. " Kay
This lovely lady is so spiritually led. The reading is absolutely 100% accurate. A true conduit for spirit in Franziska. If you are feeling the need for some guidance or just acknowledgement of what you already feel, Franziska is completes her readings with love and guidance. A truly beautiful soul. Thank you Franziska x
Thank you so much Franziska. I really appreciated the reading you have given me. The direction and accuracy means alot. I highly recommend anyone and everyone to get a reading. Thank you again. Take care 🙂
After visiting her website many times I finally booked a email reading for couples & wish I had done it long before. She gave reassurance on so much we were thinking of & lots more beside – it was very well laid out & I loved the 3 to 6 mths the 6 to 9 mths etc it was unexpected. It has given us the courage to keeping moving on with the next stage of our lives – response was so fast . the 5 questions were well answered & More. I will be back & recommend her to anyone need clarity. Thank you K&B
Thank you for all your guidance over the last few years . I feel like you helped me build my dream with your clarity and unwavering encouragement. I really appreciate it and would like you to come to OZ has there are a lot of people who would like to meet you.
Feeling grateful
Ben
Franziska was recommended to me by friends and I am so glad I found her. She is genuine, real and full of wisdom.A real true blue Clairvoyant. My questions had been going around and around in my head and now I have the answers I needed. Her email readings are well laid out with time frames and go into great detail. She also knew my dog had passed and that he is happy and at peace. Thank you I will definitely be back I highly recommend Franziska
Wow Franziska is so accurate I had to do another review. I was feeling a bit lost after a venture I had started did not work out . But having the understanding of what happened , why and that better things are around the corner and to stay positive has given me such a boost. I have already had a very good business offer so all is going according to plan. Wonderful I highly recommend Franziska after having an email reading, an in person and a business reading over the last two years.
My reading was amazing!! Thank you. It was very insightful, detailed and was accurate. I highly recommend and would definitely seek Franziska again in the future.
Absolutely love your readings Franszika. This is my 3rd year and I am very excited about the next 12 months as the reading you gave for this year has come to fruition. You give an honest full reading and answer all my questions. Thank you for sharing your gift with us. It is so nice to have an insight into the future. Several of my relatives and friends have had readings with you and are very impressed as well. See you again next year 🙂 x
OMG you were so spot on about my job it was amazing. Franziska has been reading for me for some years and never fails to amaze me.I highly recommend her to anyone wanting answers which are clear and honest. She has compassion and some really special talents. Thank you so much********.
I had a reading from Franziska recently and oh my life it was totally amazing 🙂 full of positivity and happiness and successful guidance and help . I have been so happy and positive since and im looking forward to my exciting journey ahead. Can not thank you enough and very highly recommended to all , blessings to u Franziska
I have had 2 readings with Fraziska and she is very clear, perceptive and caring. Her readings are very affirming and useful. I am grateful she chooses to share her clairvoyant gifts. She saves time and after my last reading I have all clarity in how to move ahead in my start up business.
Absolutely the best reading I have ever had. Clear, detailed and easy to understand. You are truly inspired and have helped me gain clarity on many areas of my life. I absolutely highly recommend Franziska if you want an honest and caring reading. The way you get into detail is great and the way you structure the reading makes it easy to follow Thank you once again
I am absolutely delighted with my reading. So spot on and detailed. I highly recommend Franziska. She is real, goes into detail and gives a full forecast. It covered everything I wanted to know and more than I had even thought of.What a top class Clairvoyant. Brilliant Thank you
Thank you for your lovely reading Franziska, you have so much wisdom and compassion and it really shines through in your readings. Your guidance & encouragement are really appreciated. You use your gift in a beautiful way. Thank you for your help. Sandy