Approved by Best Psychic Directory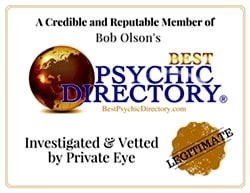 Psychic Readings in NZ and Online
A warm welcome to  Psychic Readings in New Zealand. My name is Franziska Intuitive ( Fran). I am a Wellington, New Zealand based Psychic and Clairvoyant with an International Clientele and 30 years experience. My Psychic readings are available via email, phone or in person.
I can help you gain clarity by connecting to my intuition and spirit to give you answers, guidance and peace of mind.   Questions are welcome
During a Psychic Reading I can look into:
-Your love life and relationships & also couples readings are available
-Where your career is taking you
-How to improve your energy and well being
-Where your financial future is going
-Any family worries or disputes
-Insight into your spiritual path
-Your business or anything You would like to ask about
Special -Psychic Readings for 2020/2021 ( 12 Month Reading ) 
$58 instead of the normal $65
Full and detailed psychic readings looking at what 2020/2021 has in store for you. $58 Special, the normal price is $65 These are similar to my full readings but have more focus on this year with a bi monthly detailed forecast rather than the long term view in full readings with up to 5 questions answered. It is a full 12 month psychic reading so the start of 2021 will be included to make up the full year.
Update :
Online Psychic Readings and Phone Readings are available as they always are but my face to face bookings are still on hold.
Due to the current situation and the fact that I am away from Wellington still I can not take face to face bookings in Wellington at this point. I felt that being in the country with people dear to me was a better place to be during this pandemic. I will update here on my website when I am available for face to face bookings in Wellington again
My love and blessings to you and your families 
-OMG you were so spot on about my job in my psychic reading it was amazing. Franziska has been reading for me for some years and never fails to amaze me.I highly recommend her to anyone wanting answers which are clear and honest. She has compassion and some really special talents and is the best psychic I have been to. Thank you so much. Sammy Belvue"    Read more: testimonials
A little about my Readings
I have been offering psychic readings in NZ for 30 years and also work Internationally with clients. I was vetted and approved by best Psychic Directory which is a lengthy process and is an international site of the best Psychics globally I use clairvoyance, clairsentience, clairaudience , to connect with my spirit guides and I also use my psychic ability to connect with universal wisdom and source. To see my reviews see her: Testimonials
How do I book a Psychic Reading ?
My booking page explains the process of bookings in a great deal of detail:  Booking Page
Which Psychic Reading should I choose?
Love and relationships- Psychic Love Readings
Career and career direction- Full Readings
Natural talents and gifts- Lifepath Readings
Family Relationships- Full Psychic Readings
How to improve your energy levels and well being- Full readings
Your spiritual path and development- Lifepath Readings
Life purpose – Lifepath Readings
Your business and finances- Business readings
Or you are simply curious where your life is going
I can give you peace of mind and a clearer understanding of the future and how you can best respond to life events . You will have a stronger sense of certainty and direction
Read more here: Psychic Readings
Review by Marc Ellis on Television New Zealand
Watch a great review for my Psychic Readings, which was on Television New Zealand from sports and media personality Marc Ellis during one of my Tours.He was surprised how accurate my reading was .He thought I would do a pretend psychic reading for Television but I told him what I saw and he decided to record it to share with his wife.
For New Zealand Face to Face Psychic & Clairvoyant Readings
Psychic Franziska, 
24b Moorefield Road,
Johnsonville, Wellington
If You have any trouble booking online . I can send you my details and book for you ( New Zealand only)
For face to face readings please check my find me page for my current location For More information about bookings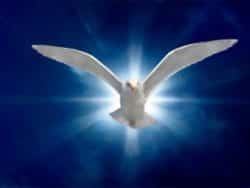 Full Psychic and Clairvoyant Readings
(In person or by email)  Click on the image to book online
For email readings please send me a photo
These are long in depth readings covering love, career, challenges, opportunities, talents, spirituality and more. I give a detailed 12 months outlook and a more general long term. You are welcome to send me up to 5 questions.  
For face to face Readings please contact me as I also see clients in other towns and prefer to book these manually   Full  Psychic readings $65 NZD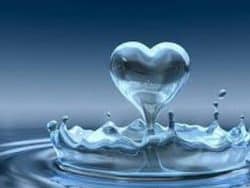 Relationship & Love Readings
( in person or online) Click on the image to book online
Is this relationship going where you want it to?  I can see how compatible you are and where life is heading together in the future. Twin Flame and Soul mate relationships are also available. Also suitable for Couples .
If you are single I can look at upcoming connections for You .Up to 6 questions.In person or online $70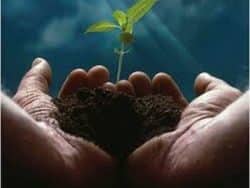 Psychic Business Readings
(in person or online)
Business Readings: For new and established businesses or if you want to see if your idea is likely to succeed. I look at problems, solutions and give a forecast for how the business will perform in person and online .
I have been self employed since I was 19 and had several businesses so I have a good knowledge of the factors involved. Questions are welcome. $70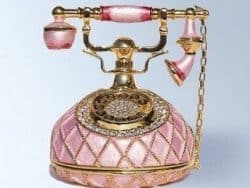 Psychic Readings in NZ by Phone
For more dialogue and questions these can be on  any topic or more general.30-40 minutes  $80
These can be personal, relationship or business readings.
NZ Psychic Phone Readings read more here
These book out fast if none show in the calendar I am booked out for phone readings. Available in NZ Only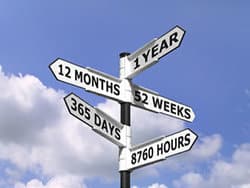 2020/2021  12 Month Psychic Readings $58 (normally $65) Special
These are similar to my full readings but are more focused on this year rather than the long term.
It is a full 12 month psychic reading so the start of 2021 will be included.
These are broken up into 2 monthly segments and i will answer up to five questions but there is no long term forecast  Click on the image to book online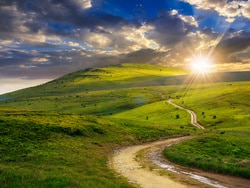 Psychic Life Path Readings
( New)
(in person or online)
These are psychic readings looking at your life path, direction, talents and abilities. I will look at your spiritual development, career , your gifts and direction. These life path readings are about abilities, gifts, skills and also anything you need to know about your direction .I will answer one or two life path based questions as well.  $70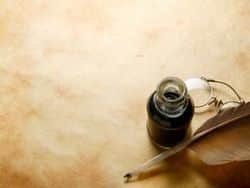 One Question Short Readings by Email $35
Short readings answering one question in detail. Please be specific for these.
These are for that one burning question or if you have had a full reading and have another question some time after but too soon for another full reading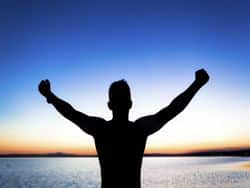 Coaching and Personal Mentoring
Read more about this on the dedicated page:  Coaching and mentoring
I have trained as a life coach and can help people with their direction, blocks and to find their path with dynamic coaching techniques.
How a Psychic Reading with me Works
Working for many years as an International  and New Zealand  Psychic and healer I absolutely love offering guidance and peace of mind to people. The rewards of seeing people feel confident and at peace are wonderful.  I look at love, spirituality and your gifts, career, money, family ,health or any topic you ask for. My commitment is to be there for you. Some of the gifts I use during a psychic reading are Clairvoyance, Clairsentience, Clairaudience, Intuition and a direct connection to source.
Reviews and Testimonials for my click > Reviews 
Love and Relationship Readings
Relationship readings have always been popular and it is an area of life people often ask for clarity on. Is he/she right for me? , will we stay together?, Will I meet  someone soon? I can also do a thorough compatibility analysis to lead to a greater understanding for the couple. We communicate somewhat differently often and being aware of that can lead you to greater understanding of a partner.
Twin Flame and Soul Mate connections are becoming more widespread and knowing what you have come together to work on or do makes the growth of the relationship a lot faster and clearer. See more here on this page: Psychic Love readings
My Spiritual Toolbox
There are several abilities I use in readings. A knowing or clairsentience, hearing or clairaudience and visual cues which can be quite symbolic via clairvoyance or clear seeing. During a reading I connect with my guides and also the clients and receive what they want me to tell you. Also sometimes I bring in the ancient tradition of the tarot
New Zealand Clairvoyant Readings in Person
To have a reading in New Zealand in person please contact me as I prefer to book these manually. That way we can find a mutually suitable time.
For my Location Visit My Find Me Page
Psychic Email Readings
I am often asked how a psychic reading by email works. Spiritually or psychically distance does not exist so it is no issue for me in a reading. Prayer works via distance and so does healing and clairvoyance as well. I do appreciate a photo preferably a photo of your face as that does give me something to help me focus and it does make it easier for me.
Psychic Clairvoyant Readings in NZ in Person and Online Confidential and Secure
I only need your name, phone number and and a note in the first text field in Timely bookings. I don't need your physical address.
 Psychic readings by email or phone can be booked online or I can book manually for you if you have problems booking through the service.
Timely provide fast and easy bookings for online Readings. Completely private . 
For  Psychic Readings in person in NZ,  please contact me as I do the bookings manually.
Only I see your booking, others only see appointments available
Click the button to choose options and times and Timely will take you to a PayPal checkout which processes credit cards as well so there is no need to be a PayPal member.
If you have any trouble please contact me
Manual Payments
Please email fran@psychicfranziska.com to arrange to pay by Internet banking (this is available in New Zealand only) I will send you my bank details
For an Email Psychic Reading I require
Your first name
Date of birth
Gender ( for unusual names)
A Photo please ( It really helps with the connection)