2019 Psychic Energy Reading
My 2019 Psychic Energy Reading  This coming year is a very creative year. I feel that its a great year for people to move strongly towards their soul purpose  Its a fantastic year to start a business, revamp your career, build a house or really get creative and use your talents.
I have made a video for You Tube as well for the New year and will link that below.
Getting ready for 2019
Before the new year is a great time to get really clear about your goals and to even write them down so you can remember and look back at what you have written. The law of attraction is ready to assist you with attaining Your goals but you do need to be clear about what you are wanting to create.
I have written this post and 2019 Psychic Energy Reading  so we can all make the most of this coming year.
2019 and Love
Its a great year for love but also remember to be patient. There is such a strong push this year that it will be easy to push too fast. Take your time and member the universe brings people into your life for a reason and  trusting is the key.
March can be a bit tricky so make sure you think before you speak as you could accidentally say something you don't mean.
2019 is a great year for couples to grow their relationship and also to create a life together. To find a new home or to build up a business. two people can always achieve more together and its a great year for teamwork.
Whatever reason brings two people together, there's always something to be learned. And as New Year's Eve draws closer, you might be looking towards the new year and thinking of resolutions or goals you'd like to achieve. And, of course, that could include dreaming up ways to improve your love life
Your Career in 2019
I am seeing in my 2019 Psychic Energy Reading  that it looks like a very good year for making progress with your career goals. It may take some work but by the end of the year you will look back and be very proud of what you have achieved.
Because of the strong dynamic energy its important to work with others and not to head towards burn out by trying to do everything yourself.
World Wide Events
This year looks like a year when humanity is being asked to work together for the greater good of all. Its about creating a world we can all thrive in. That is the push this year. But there will be some egos which will want to be in control and will challenge this sense of unity. Some of the powerful people will be seen more clearly and also some will have secrets come out which had been hidden and there will be a much bigger force of people now wanting more true democracy and to have more say.
We will also see more and more people stepping out of the standard lives of working too hard to pay for things which dont mean anything and they will be stepping out into alternative lifestyles more and more .
Social media will continue to help grow communities of support for people who want a different kind of life.
Here is a link to my You Tube Video for 2019
My Tarot and Energy Reading for 2019
For Personal readings please book via my Website
Follow me on Facebook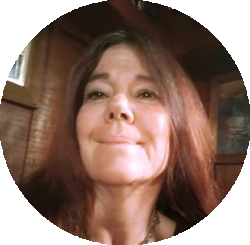 Latest posts by Psychic Franziska
(see all)