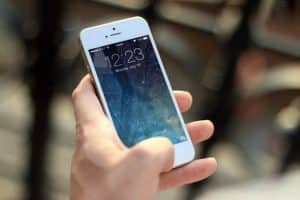 Great Mobile Spiritual Apps
Here are some Great Mobile Spiritual Apps to keep you focused and in touch with your inner spirit and also to inspire you.
Most people have mobile phones with them so here I have tried and looked at some apps and picked out the ones I found most user friendly. There are many apps now in this genre and I did not look at all of them I just picked out a cross section.
Its nice to be able to tune into peace when we have a few minutes during the day.
The Golden Thread Tarot
This beautiful app teaches you how to read and interpret tarot cards, while offering suggestions on how you might apply those interpretations to your own life. Golden Thread's card database tracks the cards you draw over time, the kinds of queries you bring to your readings, and how the cards have affected your mood.
Insight Timer – Meditation App
An insane spiritual app with over 4800 guided meditations filtered by length, topic and your experience with meditation. There is plenty of spiritual "music", including chantings and mantras, nature sounds, binaural beats, drumming, and more that is also filtered by length of time and genre. There is also a 365 playlist where a new meditation is featured everyday; over 500 talks on all sorts of spiritual subjects; a list of over 1,500 spiritual teachers; and a timer for meditations. Both i phone and android
Quotes – Daily Quote of the Day by Ultabit LLC
A simple app that shows one inspiring quote a day. You also have the ability to share quotes and create a favorite list of quotes. Plus, you can click on the person who said the quote and the app will take you to a Wikipedia about that person
Aura
Aura is a meditation app with a simple premise: Every day, you get a new, personalized, three-minute meditation. The same meditation never repeats; according to cofounder Daniel Lee, Aura's teachers are constantly recording new tracks.
To personalize the experience, Aura initially asks about your age and how stressed, optimistic, and interested in mindfulness you are. The daily meditation that appears also depends on your mood: If you're feeling great, Aura might suggest "Your Brilliant Heart;" select stressed, and you might get "You Have the Power." If you like the day's meditation, you can save it to your library for later listening.
Available for iOS and Android
New Age Number
This app works on the basis of numerology and has options for personal readings, daily and monthly readings etc. you can know your future for the year or a month from your iPhone or iPad with New Age Number. There are free readings and subscription based readings based on numerology in this app.
White Noise
For when you are in a noisy place. As its name suggests, this app uses white noise to mask distracting sounds during meditation and to promote relaxation. You can also use White Noise to help with sleep. It comes with 40 pre-recorded white noise sounds, such as falling rain, a bubbling brook, or ocean waves. You can loop these samples, or even mix them together to create your own soothing sounds. What's more, you can record and loop your own favorite sounds. No guided meditations here.
Daily Yoga
iOS and Android,. Perfect for yogis on the go. Daily Yoga includes a wide variety of HD video sequences with vocal instruction as well as specialized programs to suit your needs.
Crystals
All about crystals, from a dictionary with narratives in sound and video embracing both their physical and metaphysical elements.
Built around a literal dictionary, use the app to look up the physical properties, origins, and descriptions of crystals. Use the images for comparisons. Watch informational videos and enjoy narratives recorded by crystal enthusiasts.
I trialed the android apps as that is what I have but most of them are also available for ios
For my Website   
or go to the app.
Please comment below if you have found some other great spiritual apps you think others may like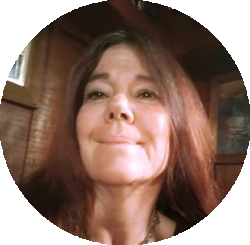 Latest posts by Psychic Franziska
(see all)