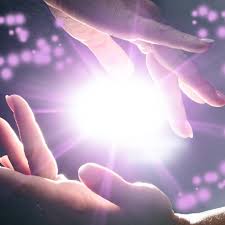 How to get Started as a Healer
How to get started as a healer is something I often see people struggling with. So You have discovered that you have the ability to heal but now what?
For me it was many years ago and I noticed whenever I was with someone who was not well or unhappy, my hands would get hot and tingly. I would sit there rubbing them on my legs, not knowing what to do with them. It was really frustrating. 
Luckily synchronicity and my guides stepped in and Colin Lambert an amazing man who performed many healings in his life time, had a weekend workshop in Picton near where I lived. So I went along.it was amazing and he was an incredible man who in his 70s then was very vibrant.
After that a few of us formed a group and met up once a week in a ladies games room and gave each other healings , which was truly wonderful.
So to get Started as a Healer
The reason I told my beginnings is because often people don't really know how to get started and being human we want some kind of practical way to get started. Is just much easier. Many start with Reiki which is popular and can be learnt in most places. Its a great way to get hands on and to get started and actually have something you can do with this wonderful healing energy.
Healing Groups
I want to highly recommend having a group or circle you can share healing with or at least a friend you can practise with because it makes getting started just so much easier.
 Different Healing Techniques
Reiki- Special  hand movement techniques and specific symbols are used to channel the energy of the universe to heal the body. 
Pranic Healing –Pranic healing is all about using the body's life force to heal the body energy. This technique works specifically on the energy of the body or aura of a person. In this therapy, energy is used to clean the toxic from the body, thus accelerating the healing physical process.
Crystal Healing- Stones and crystals are used in this healing process to draw out impurities from the body. 
Qigong- Qigong therapy is used to regain the lost balance of the body. With the history of some 4,000 years, Qigong is comprised of coordinated movements of the body along with breathing, and meditation to stimulates health and spirituality.
Discovering Your way of Healing
There are so many different healing techniques I could go on forever. But the trick is to find one which appeals to you and which you can get started with in the area where you live. Once you have started you will probably find your own way of healing and and develop some techniques of your own. When I worked at the Motueka healing center I was still completely hand off and only working with the energy field but after a while I decided human touch was important. I had a few clients who were living lone and never got hugged . So I would always spend some time just resting my hands on their shoulders , head or feet. 
The Important thing is to find a way to get Started
Honestly I think on your journey to get started as a Healer the hardest part is getting started. Often like in  reiki there is a lot of focus on self healing which is also great and there are many benefits.
So maybe a reader told you you would be a great healer or you just know you are a healer. And now its time to look at what to do with that ability. read about the different ways of healing and I believe there are also online courses which are handy but learning with people is always more enjoyable as you get to practise as you learn. And you will get feed back from the people you share healing with which is very handy.
So don't hold back and find a way which suits you. Also some people are animal healers rather than being drawn to people and some people are earth healers. So explore what feels right to you and find a way to share your beautiful healing gift.
More about Reiki – Reiki on Wikipedia
To have guidance or clarity on Your Direction a Psychic reading can help – Readings
Love and Blessings
Franziska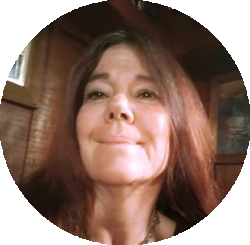 Latest posts by Psychic Franziska
(see all)