Mercury Retrograde – The Positives
Mercury Retrograde – The Positives- In this Post I am going to look at all the positives of mercury retrograde . The media and social media is often full of dire warnings that everything is going to fall apart and brake. And some of that may happen especially if we force things or push too hard.
Mercury Retrograde is a great time to go within and to release thoughts, beliefs, things and maybe even people we have outgrown which no longer serve us .If we can be aware of this and come from a state of allowing then things will happen much smoother and easier.
So often I hear from my clients and friends that they had memories of childhood experiences during Mercury Retrograde and that this has showed them that these are why maybe they are not quite making the progress they want to. And its a good thing as once we are aware we can reteach ourselves t think and do much more positive things into our lives and reality.
The Dates for Mercury Retrograde 2020
From Feb. 16 to Mar. 9, Mercury — planet of communication and cognitive function — will retrograde in gentle, spiritual, and emotional Pisces. In 2020, Mercury will be in apparent retrograde motion during the following ranges of dates:
February 17 to March 10
June 18 to July 12
October 14 to November 3
mercury does not actually go backwards but its position in the sky makes it appear as if it does . Often people associate it with technology breaking down or misbehaving and I feel that often that can be because we are forcing the pace. our natural rhythms are actually asking us to slow down but modern life has more and more people living at a frantic pace most of the time,This can create an energy which can even affect technology as we are electrical light beings and our energy is very strong.
What to do during Mercury Retrograde
Some people blame Mercury retrograde for things falling apart. Instead, this is a good time to sit back and review where you put your energy in your life.
Take a moment to reflect. Mercury retrograde can be an excellent time to take a step back and reanalyze who you are and what you are doing.and why?
It is a good idea to back up phones and computers and to make sure you are sorted out in that way but please dont get frazzled and take your time with travel plans and moves. One step at a time gets the job done.
It's time to get that creativity going again. If you've been feeling uninspired or bored with what you're doing, it's time to liven things up by getting back in touch with your romantic side. What truly makes your heart sing? What did you enjoy doing when you were a little kid?
As long as you don't force the Pace Mercury Retrograde can really benefit You
Try to stay calm and go within your soul will bring things to your awareness , your higher self will bring you messages and by the end of this time you can be feeling transformed and ready and raring to go for what you truly deeply want.
For personal guidance and psychic readings please contact me via my website Psychic Franziska
To visit me on You Tube and watch my free tarot readings and watch my spiritual videos please visit my You Tube Channel
Also comment below if you have any of your own experiences or wisdom to share with others on this topic
Blessings
Franziska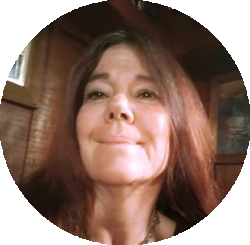 Latest posts by Psychic Franziska
(see all)