Tour Dates for Psychic Readings by Franziska
Tour Dates for Psychic Readings by Franziska
Later this months I will start touring New Zealand again and will be in a different town every weekend for readings.
I am looking forward to seeing all my regular clients and meeting new folk as well. My tour starts in Whakatane and winds its way down the East Coast and back up. Over the coming months I will be travelling the northern parts of the North Island up as far as Auckland and will have further dates available as I get updated. Slowly making my way back down the Island so keep an eye on my website or social media pages as I will be posting photos and travel updates as I go along.
New Zealand has so many beautiful places and I am looking forward to visiting quite a few of them on my journey.
For appointments at venues please contact me for bookings if you want to be assured of a time or turn up which could mean a wait. A lot of my regulars book before I get to the town.
My first Venues for Readings:
-23/24 September Mataatua Reserve, Muriwai Drive, Whakatane, Bay of Plenty
-30 September/ 1 October Gisborne Boys' High School
80 Stanley Rd, Gisborne, 
-7th & 8th October-Anderson Park, Kennedy Road, Taradale, Napier, 
For more dates as they become available go to my  Find me page
I will still be available for readings online but will have travel days as well when I wont be open. For phone readings it will depend on cellphone coverage as my internet has much better reception than my phone.
I will be sharing my Journey on     Facebook 
I will be posting dates , venues and the beautiful places I visit on my journey so come along on my travels with me online.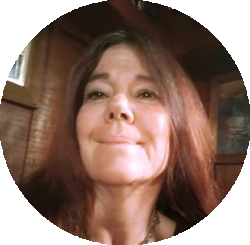 Latest posts by Psychic Franziska
(see all)