Authenticity. The way of Inner Truth
Authenticity. The way of Inner Truth. I hope you all have a wonderful Christmas which is approaching fast. This time of coming together with family is also sometimes challenging as our loved ones often trigger our patterns.
Being authentic with those closest to us is usually the hardest as we care a great deal about them.  But being inauthentic becomes uncomfortable and  feels wrong so finding a way to be real and yet gentle is a bit of a balancing act.
By giving yourself permission to live as your authentic life, you are not only creating the life you want to live, but you are opening yourself up to joy and love. As a more global benefit, being yourself inspires others to be themselves, too.
There is a funny quote from Ram Dass that goes "if you think you are enlightened, go spend a week with your family". Our families inspire love, and sometimes frustration, but they can serve to remind us of who we are and where we come from. And also how far we have come in our development.
Here are some Key Points to becoming Authentic and Empowered
1.Not having to always please others
2.Be willing to make mistakes and take responsibility
3.Accepting those things that we can not change
4.Knowing we are not responsible for how others feel
5.Being able to say "no" and be assertive
Use this time to strengthen your authentic self and step out of roles you do not want to have anymore. As much as its a challenge it can also be very empowering and freeing to be you and to express that fully.
Self Worth and Self Acceptance
From self-acceptance comes self-esteem and self-confidence. We can begin to believe that we are worthy of good things and that we are capable of getting what we desire in life. Without giving up our inner truth and being who we are truly is a profound step to self love.
"Authenticity occurs when the head and the heart meet at the lips; when what we think and what we feel is congruent with what we say and do." – Dr. Carl Hammerschlag, Speaker, Author, Healer
Authenticity begins with being true to yourself. It's knowing that deep within, you know beyond a doubt that who you being is the real you. When you live an authentic life, you are living a life that resonates with your inner being, free from relationships that limit possibilities. Living authentically means to be happy with who you are, as you are.
Living our Authentic Power means listening to the voice within, regardless of the pressure of social conditioning or any authority or peer group belief systems. You are a unique individual and have your own path to traverse. Your path is not necessarily the path of other
I wish you all a wonderful time over the coming weeks and that your authentic self may shine through.
Here is a link to my earlier blog post about the energy shifts occurring right now which are also pushing us to be more authentic.
here is a link to a dictionary definition of the word Authentic
Please comment how you can express yourself more authentically these holidays.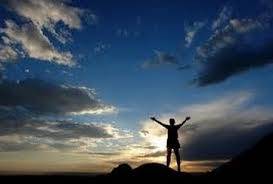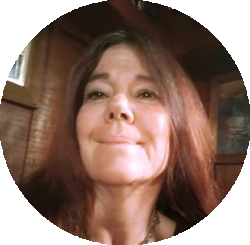 Latest posts by Psychic Franziska
(see all)